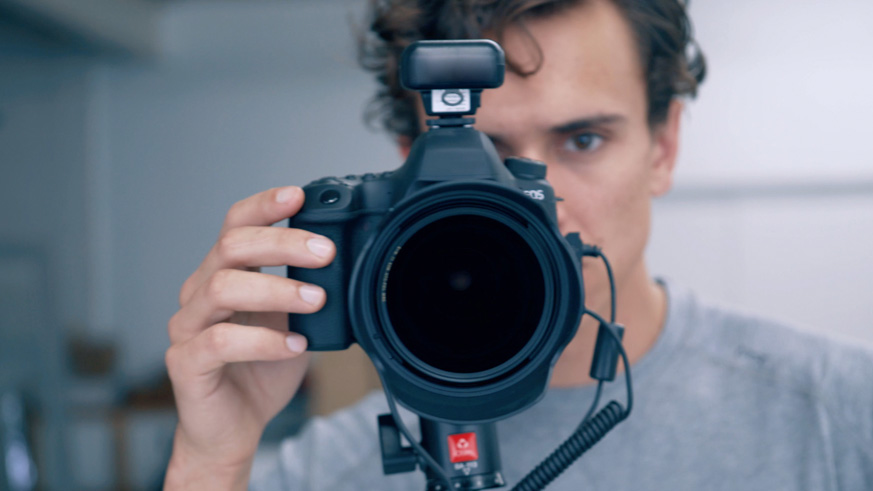 Over 10,000 cars photographed per year
"Why they hell aren't you selling these things to dealers?"
In todays Customer Story Austin Timyan, founder and CEO of Car Pro Studios, talk about how he founded his company and how Picture Instruments software became an integral part of his unique range of services. During our collaboration we have combined Serial Shot, Chroma Mask and 360 Webspin to create a customized software solution specifically taylored to their workflow.
PI: You and your brother have been running businesses together for a number of years in the U.S, correct?
Austin: Yes. My brother Ross started Crystal Clean Auto in 2006 out of a trailer. I got involved four years later as the company grew from a simple car cleaning operation for private customers into an organization working with car dealers all over West Michigan.
PI: Why the automotive industry? What drew you to it? And why specifically car dealerships?
Austin: I have have been in love with all things automotive since I could sit in the driver seat and pretend to drive. From a business perspective though I have to again give credit to my brother. He worked at a Car Dealership at 16 and immediately recognized that there were big parts of their processes that could be improved. He saw that dealers were experts at buying, selling, financing and servicing vehicles but they were not as good at preparing them for sale and marketing them online.
PI: And that is where you got involved? The marketing side?
Austin: Exactly. In 2010 we built our first photo studio at Crystal Clean and I led the project. I was bad at cleaning cars but I had a photography background so I was put to work there. It made perfect sense. The cars were clean, the dents had been removed and the paint looked as good as it had since new - the perfect time to get photos. The problem was that we really had no idea what we were doing and a very limited budget. The first studio we built was pretty bad.
PI: The studio systems you are selling now are a long long way from "bad". What led you to today?
Austin: Well in short time and money. And of course meeting you and Picture Instruments.
PI: Of course :-)
Austin: The inventory marketing part of Crystal Clean really lead our growth. The internet was taking a bigger role in car sales every year and each dealership wanted to have the best looking online showroom possible. As our customer base grew, our budget for improving the studio grew. We built four successive versions of the studio and with each one the lighting improved, the consistency of angles improved and ultimately we moved into automating the process. That required a turntable and software to control the whole process which is why I am here today.
PI: Yes. You came to us looking for a full solution. Did it work? (Laughs)
Austin: I am happy to report that it did and Picture Instruments software has been running our Michigan studio for the last two years shooting 10,000+ vehicles a year. I would consider that a success. Our per vehicle times are down and the quality is the best in the industry.
PI: That leads us nicely to your new venture - Car Studio Pros. What is it? And is it a part of Crystal Clean?
Austin: Every person that visited our studio in Michigan and saw it in operation asked the same question, why they hell aren't you selling these things to dealers? Of course we appreciated the input but Ross and I were running a growing business with 85 employees at the time. A new business venture was not top of mind. But, after discussing it and doing further market research we realized how unique our position was. Our team had taken over 1 million inventory photographs - a crazy number I still can't wrap my head around. We had perfected the lighting and spent considerable time and money in development with you on the software side. Also through mostly trial and error we had identified the best suppliers for the hardware pieces like the turntable and cameras. So, I decided to leave my position at Crystal Clean and start a separate business. Car Studio Pros.
PI: Is your brother Ross involved?
Austin: Absolutely. He is not involved in the day to day but is an investor and advisor.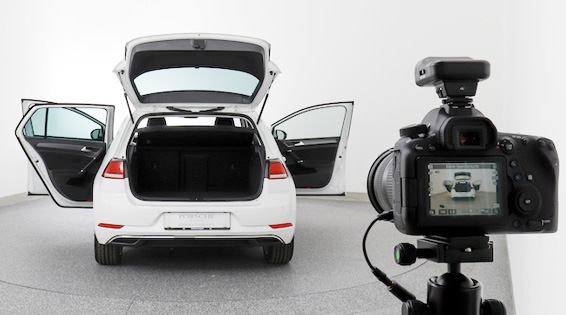 PI: So what does Car Studio Pros sell or do exactly?
Austin: We build, install and integrate inventory photo systems for dealers. Or in more plain English we are the one stop shop for getting the best online showroom possible. It is really a mix of consulting, construction and support. Our team works with each dealership to come up with a solution that works for their available space. Then we bring together all of the components from big items like the turntable to small things like usb connectors and install it. Finally we train dealership staff on how to use the system and act as their ongoing support resource.
PI: Sounds like a lot of work.
Austin: That is why dealers work with us. It's not as simple as hanging a tarp and buying a point and shoot camera. It is a technically involved project that you need expertise to pull off. I should also mention that none of it would be possible without our two main suppliers - Picture Instruments and XY Imager out of Austria.
PI: Thank you. What does XY Imager do? (Laughs)
Austin: Well hold on. One at a time. The software that your company, Picture Instruments, has built for our very unique use case is excellent. It is the home base for the photographers and makes the whole process of capturing 25-35 exterior and interior images fast and organized. The software controls the cameras, lighting and turntable. Also the integration with 360 Webspin is great. Our customers can generate HTML files easily and post interactive spins on their website.
PI: And XY Imager?
Austin: Experts in fabrication and design. Their turntables are the literal center of all of our studios and are a unique low profile design that no other manufacturer comes close to. We also source all of the lighting products from XY. Earlier I said that we had perfected automotive photography lighting at Crystal Clean but boy was I wrong. Martin and the team at XY were many steps ahead and we are extremely lucky to have their expertise on our side.
PI: This all sounds really exciting. I am curious about the next stories you have to tell. Thank you very much for your time and for sharing your expertise with me and our Picture Instruments customers. I wish you success!
Austin: Thank you and I am pretty sure that we will be very successful together.
PI: Thank you Austin and see you soon!
More info about Austin at Car Studio Pros
Are you interested in complete solutions for car photography? Feel free to contact us:
Jörg Hauenstein
Mobil: +49 (0) 173 - 71 910 00
e-mail: joerg@picture-instruments.com
---
Do you want to be informed about new stories and product photography solutions?
➔ Then sign up for the Picture Instruments newsletter
---
360° Product Photography Systems